Happ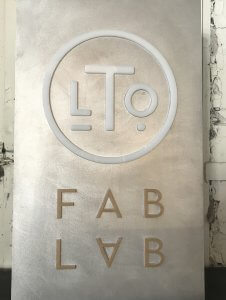 y New Year! January is the time to kick off those projects on your list since the last winter Olympics. We've launched the FAB LAB, our in-house design studio, to help you get there.  
Here's how it works: You book an hour (or more) of design service with Jana. Whether you just need help picking out paint colors or need help re-doing a room or two in your house, the FAB LAB is set up to meet your needs, Jana will talk through your style, your goals, and your constraints to help you develop the roadmap to get you where you're going
Our New Year tip: Be sure and act quickly. Days turn into months and suddenly you are talking about Spring break plans and you haven't gotten very far. Start
with these steps and then do yourself a favor and book your appointment with the FAB LAB – we want you spending Spring Break relaxing on the beach instead of stressing about the color of the guest bathroom.
Five Refresh Rules from the Fab Lab
1. Prioritize – Focus on the spaces and places in your home where you love to be. Don't get distracted by the junk drawer. Before you start – think. What places in your home will have an impact on your frame of mind if you focus on it.
2. Declutter – Be ruthless. Ask yourself these questions:
Is it beautiful?
Does this bring me joy?
Is this life giving?
Does this still have use?
If the answer is no — send it packing. I highly recommend reading the Art of Tidying Up by Marie Kondo. This book will change the way you think about your entire house.
3. Reshuffle the Deck – Gather all your home accessories in one place and redistribute. If you have followed step two, you may find Goodwill is the new home for some of your things.
4. Make it Count – Only purchase impact pieces. But don't neglect the questions in step two before you let anything come in your home. New is not better if you don't love it.
5. Don't be afraid of change! – You can do it! After you are finished, you will be ready for an appointment at the Fab Lab!