Welcome to LTO Interior Design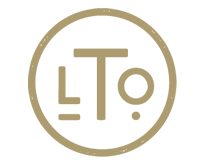 Shop
Shop our fresh, bold collection of home furnishings,  fashion, unexpected gifts and curated accessories. LTO combines what is happening now with meaningful pieces from the past to create a patina for modern living.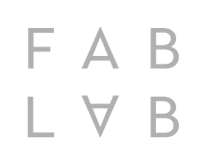 Design
Introducing the FabLab of Fort Worth. You bring your ideas, dimensions, photos, sketches – whatever you want – and Jana brings her insight, interior design panache, and years of experience to help you make your space fabulous.
We learn from stories, the ones our parents tell us, the ones we read and the stories we live. Every story must have a setting, a backdrop or a stage if you will. When I think about so many of the stories in my own life, the stage has been my home. It is where I live. Maybe that is why I have enjoyed helping people design their homes over the past sixteen years. For me it's not about making a place worthy of a photoshoot for a magazine, or collecting the best and the latest trinkets. Instead it's about making a place people call home. A place to live out their story with friends and family.
"LTO is so much more than a store, it's an experience."
In my years as a buyer for Neiman Marcus and as a designer, I have discovered that for some, the process of creating a
home
is overwhelming.  People spend hours scrolling through Pinterest, flipping through magazines and watching shows on HGTV only to end up confused.
That is exactly why I created
the FabLab, to help you one-on-one.
"Find your fabulous at the FabLab!"
Bring your ideas, pictures, dimensions, maybe even your Pinterest boards! Together we will clear the clutter and get to the essentials to design a fabulous space. Whether you just need a jump start for a room, or a detailed design strategy for an entire home, the FabLab gives you time to discover, plan, create and solve.
LTO has many plans in the works to collaborate with artists, artisans (there's a difference!), craftsmen and clothiers. It is our intent to serve as a launching point for up and coming creatives and as a familiar haunt for the well established. Naturally, we will join forces with our Near Southside neighbors to bring you a variety of shopping, dining and celebrating experiences.
Bookmark our calendar page and stay up to date on the goings on at LTO!
 Holiday Hours:
Tuesday, November 26 – 11am-5pm
Wednesday, November 27 – 11am – 2pm
Closed Thursday and Friday
Saturday, November 30 – 10am – 6pm
Sunday, December 1 – 12pm – 4pm
              Holiday Calendar Coming Soon
What our fans say
"Jana Clark is a dream to work with…to say she is a ray of sunshine is an understatement. She always listened to my ideas and was somehow able to turn my crazy half-visions in to beautiful reality. Jana Clark has the ability to spend a small amount of time with a person and immediately channel their style. She will make your design dreams come true!"
Rachel Dalton
What our fans say
"Jana did a FANTASTIC job of selecting all the furniture for a two bedroom high-rise in Houston solely on a floor plan! Due to extenuating circumstances, I had only two days for the design and selection process. She kept ME from making the major mistake of choosing things that didn't flow together well. She made my home look the best it ever has! Thanks Jana!"
Karen Mcarty
What our fans say
"Jana clark is hands down one of the most creative people I have ever met. She has an uncanny ability to transform any space into something magical. It has been a privilege to work with her on our 6th Ave Homes projects and also at BREWED. I would argue that she is one of the best designers in DFW if not the entire state. "
Jamey Ice, 6th Avenue Homes
What our fans say
"Working with Jana on our homes in California and Texas has been extremely delightful. Not only does she create beautiful, luxurious spaces, she works to ensure that the rooms are filled with your personality, style, warmth and comfort. I experienced Jana quickly turning projects that appear impossible into beautiful success stories!"
Jennifer Gibson Herbert
What our fans say
"Jana is amazingly talented with all types of design. She is attentive and positive. Jana helped us retain the integrity of a historic Fort Worth home and helped us design a modern home from the ground up. I found she is not limited in her style. She can do modern, historic or a blend of both. I couldn't recommend her highly enough!"
Kimberly McDonald
What our fans say
"Working with Jana to design Brewed was a delightful experience. She is one of the most creative and talented people I know. She thinks outside of the box, mixing styles, while capturing both beauty and whimsy in the same room. Jana has incredible vision. She is a master of using "found" objects and creating a story around them, choosing appropriate color and utilizing space efficiently. I would work with her on any project large or small."
Dayna Corley, Co-Owner Brewed
Join the Email List
be the first to know our latest News & events